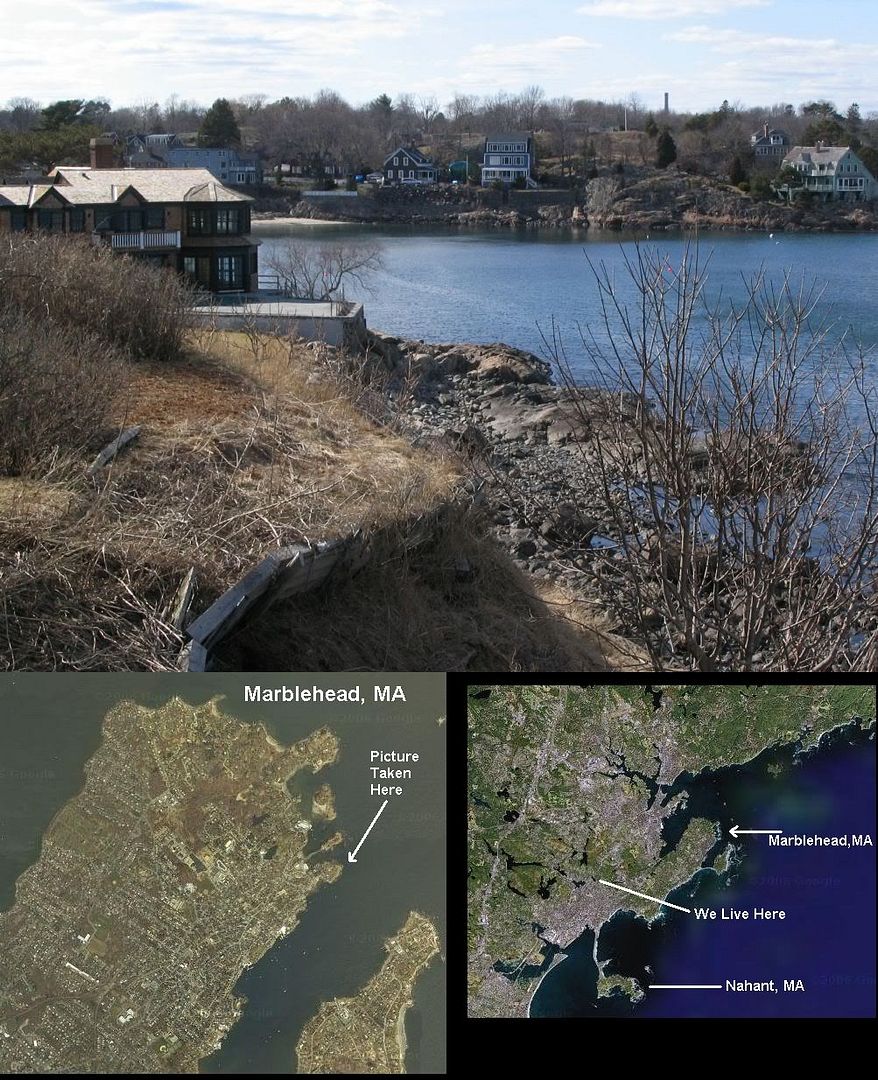 When we are not interested in dollar sliders and shrimp at Swampscott's Red Rock Bistro we go to Marblehead. Their city (or Township) slogan is "Not Just A Town, But A State of Mind" and they are right. I have so many pictures of Marblehead I had to create a couple web pages exposing the beauty of where the land meets the sea.
There are two parks off the right edge of Marblehead we like to relax at.
Fort Sewall
is at the tip of Marblehead's edge (see picture above) and
Crocker Park
offers a great view of the harbor. After relaxing for the day and as the sun begins its late afternoon decline we end up at another of our favorite watering holes,
"The Landing."
Great atmosphere and even a place to eat and drink outside. Boats dock right in front of you as you enjoy a fine seafood meal.