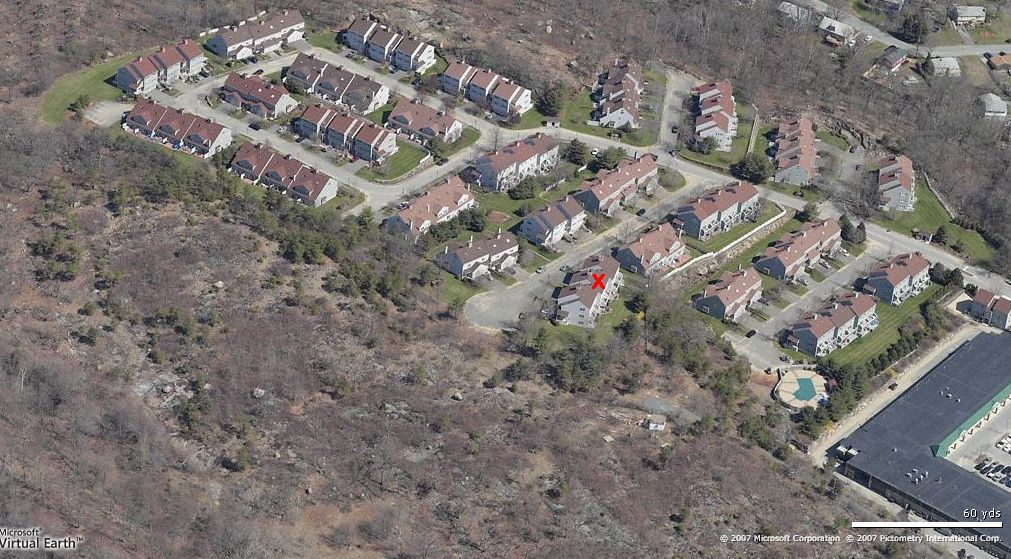 Although I just started this new job we are at end of month so we have no computers to refresh. So we sit around and surf the web! One of the techies told me about this mapping site. Click on the picture to check it out! This is really awesome!
X
marks the spot we live at in Salem. Notice we are right up against a forest.
Check out where I grew up
here in Yorba Linda, CA
. You can count the cars and trailer in the driveway!
This calls for another website!!