Shaws supermarket is like the west-coast equivalent of Vons or Ralphs. Although more expensive than Market Basket they do carry items other stores do not. Like the extra churned version of Country Crock margarine... only found at Shaws. For staple items like bread, milk and eggs Market Basket rules and you can always spot a bargain elsewhere throughout the isles. I drive under this Shaws everyday on my way out to Westborough.
But here is something you will not see in Salem supermarkets: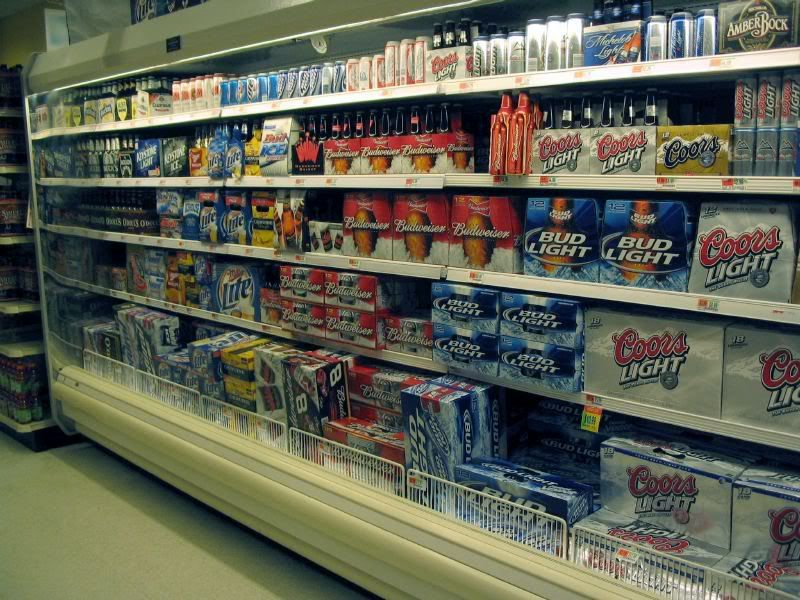 That's right! No alcohol is sold in Salem supermarkets. You have to drive to a special Beer and Liquor store for these forsaken pleasures. We have even driven to New Hampshire to buy beer where there is no sales tax, but they get you at the border toll roads as you enter and leave the state. New Hampshire - Live Free or Die!