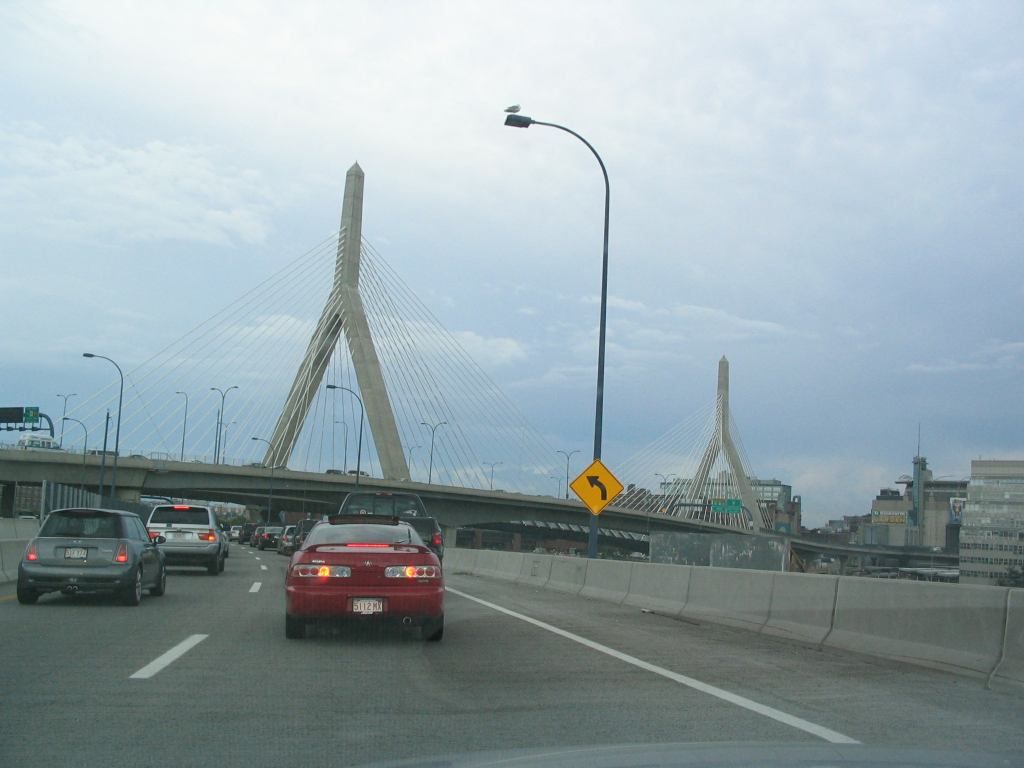 Randy is in traffic because he has a new job! Starting this last Monday I have been hired by
CompuCom Systems Incorporated
to install software on
PFPC Global Fund Services
's computers. It's called a "refresh". The CompuCom team of 4 members, including me, installs a fresh XP operating system on brand new HP dual-core 4Ghz computers and replaces the existing antiquated PCs throughout the PFPC building. After the second day it is clear we have enough refreshes to do through December. After that CompuCom will place me in another job.
PFPC is waaaay out in
Westborough
which is 50 miles from Salem. Going there early in the morning is free from traffic but does require that I drive through Boston to get to the
Massachusetts Turnpike
also known as the "Mass Pike" or 90. The Mass Pike stretches clear across the state. Just to get to Westborough I pass through 3 toll booths totaling $5.50. On the way back they nab you for another $1.50.
And here is the best part, PFPC is located at
4400 Computer Drive!!
Such a fitting street name. So far I like the new job and the diverse team members...of which I am the oldest.
The bridge featured in this traffic shot (above) is beside my route and is named the
Leonard P. Zakim Bunker Hill Memorial Bridge.
The bridge appears to lead right into the famous
Boston Garden
, now called the
TD BankNorth Garden
. It also appears to lead right into
North Station.
A train leaves from a T station in Salem and ends up right here. (below) From here you can walk into downtown Boston and the
Boston Commons
.