The first snow of the 2007 season has fallen on November 20th, 2007. The temperature in Westborough (where I work most of the time) is always 8 degrees colder than Salem so it is no surprise that it would snow here first.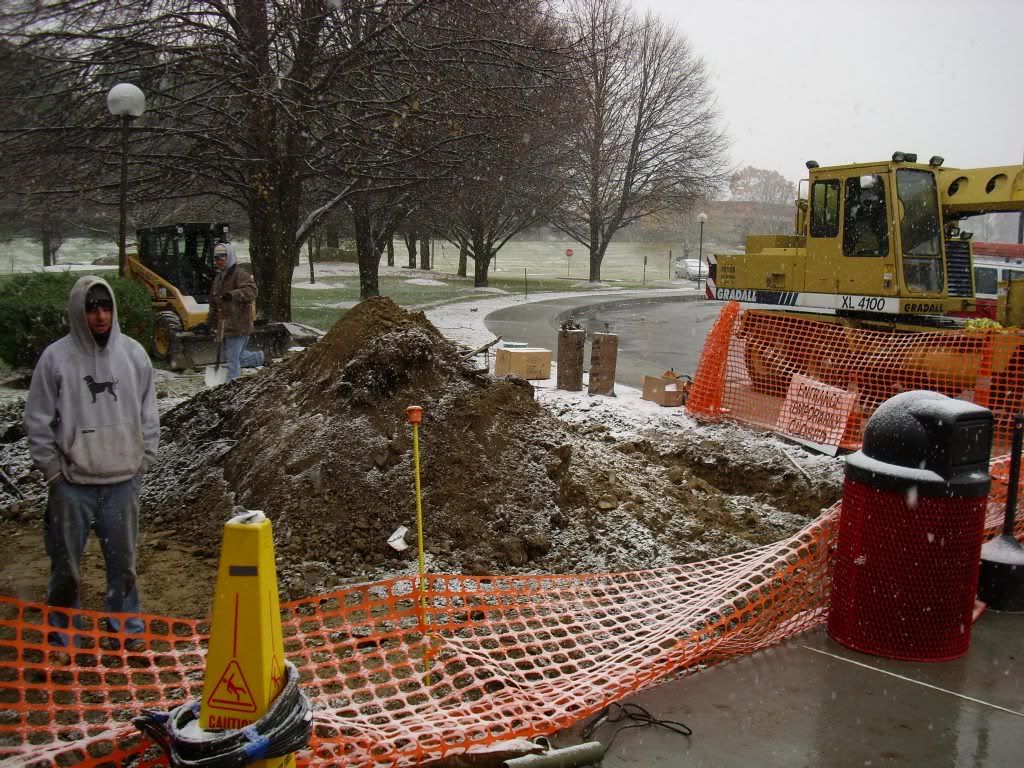 This may look like a construction site but it is the front entrance to the PFPC building.
Re-paving the cracking sidewalks has taken far too long and now it is too late.
Winter has arrived!