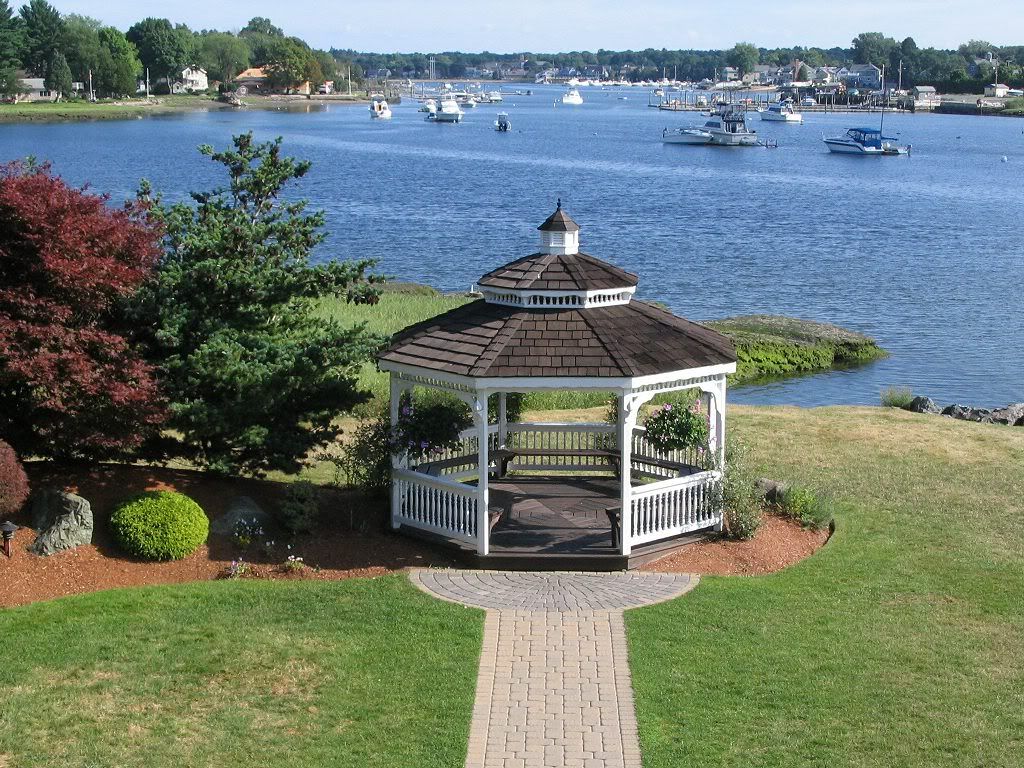 This is a picture taken today from the top level of the
Danvers Yacht Club
.
We have been invited to attend a boating tour of the Danvers Harbor and Salem Harbor tomorrow night so we thought we would check out the location today. As usual we got lost despite Google Map directions. Our
Garmin StreetPilot c330 device
ran out of power so we relied on Google Maps. Bad idea. We found it but the trip took us 40 minutes which should have only taken 20.
We walked down to the boat at dock A-23 and noticed it was quite larger than the rest of the other boats nearby. So tomorrow night we will be out sailing the harbors. We have made great friends back here in Salem. They enjoy our differing perspective on religion, politics and the state of U.S. Conversation seems effortless allowing everyone to have a great time.