Hey Everyone!
Rather than build big giant web pages or post many days worth of pictures on Live Journal I have decided to make a commitment here on BLOGSPOT!
ONE PICTURE PER DAY!
I have so much to show you so lets go back a few weekends to the fourth of July.
HERE I GO!!!!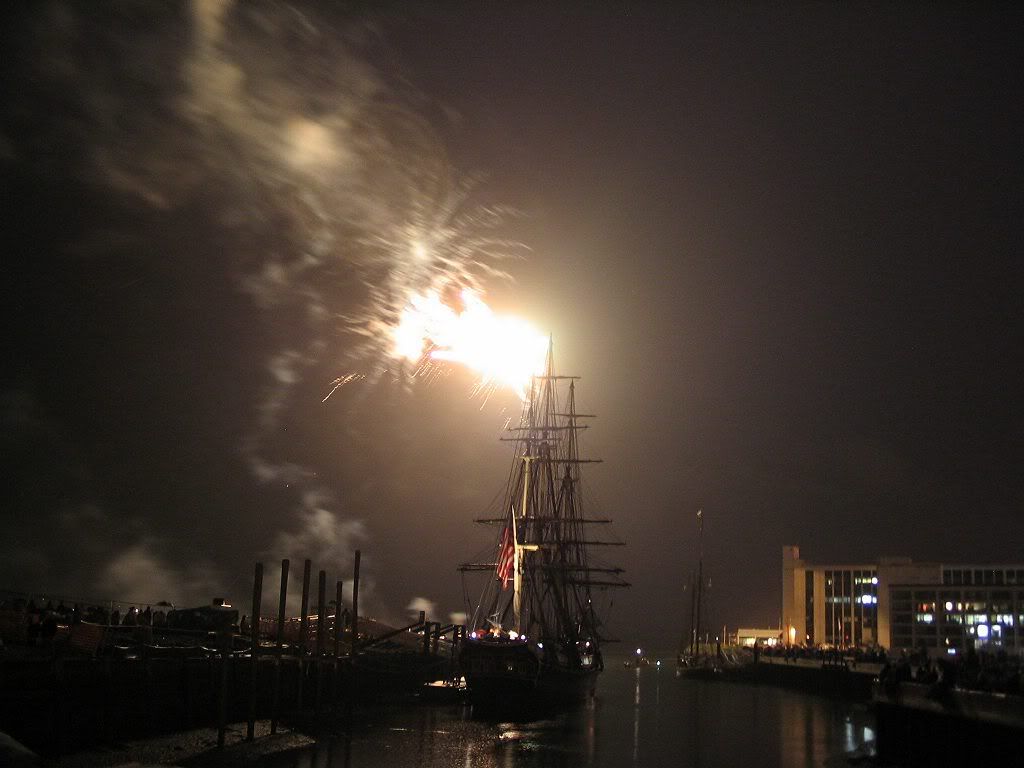 Standing in the rain with about 2,000 other Salemites was fun! No one "ooooohed" or "awwwwwed" as the show went off. While this shot does not show a great firework it does show the Friendship boat in Salem Harbor. Off to the right are giant ugly manufacturing buildings that were supposed to bring lots of business to Salem but did not.
We had a great fourth of July!!! I hope you did too!