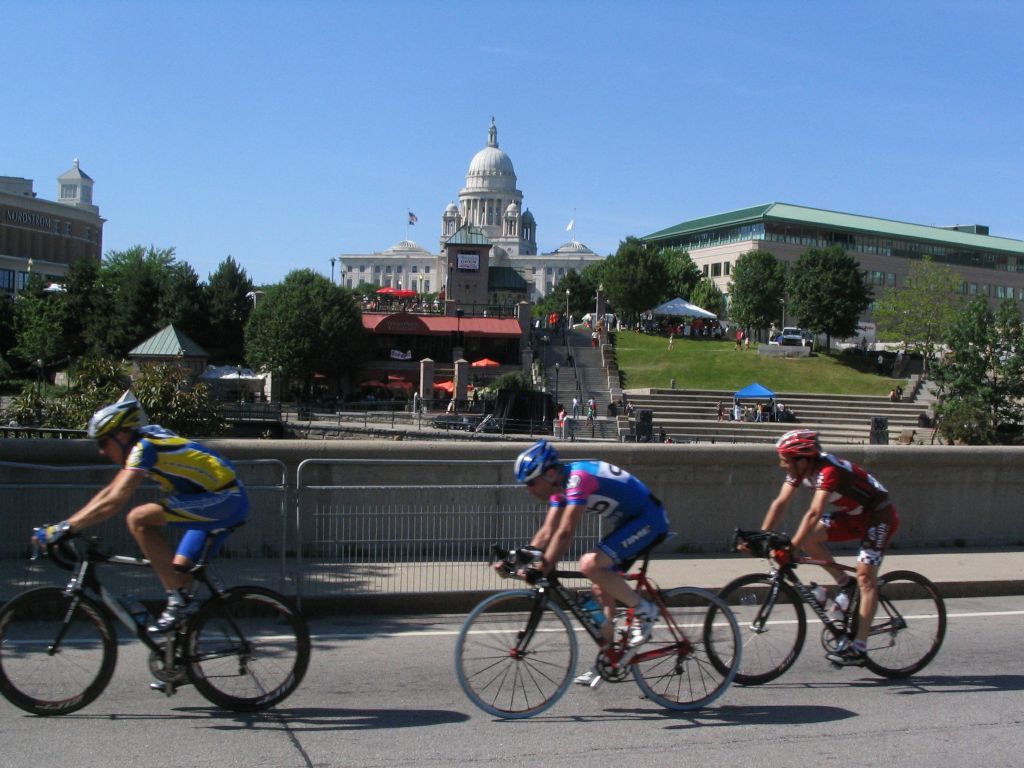 Last month we spent the day in Providence, Rhode Island. Near their capitol was a bicycle race. We parked by a nice green park which was adjacent to a long line of bus depots. From there we walked to a river that is lit on fire! It's called the
WaterFire
. It is a nightly multi-media installation that works with senses (sound, smell, heat), light, elements (fire, water), and imagination (of the spectators). We didn't stay late enough to see all that but
I have seen pictures.
From there we walked up a big hill and got lost and ended up at
Brown University
.
The little town nearby was full of college kids and busy as a Los Angeles traffic jam. We walked down the hill and up to the State Capitol. I walked around it snapping pictures along the way. Great statues abound in circumference.
Providence Rhode Island felt like our little town of Salem, and only 130 miles away... a great day trip.