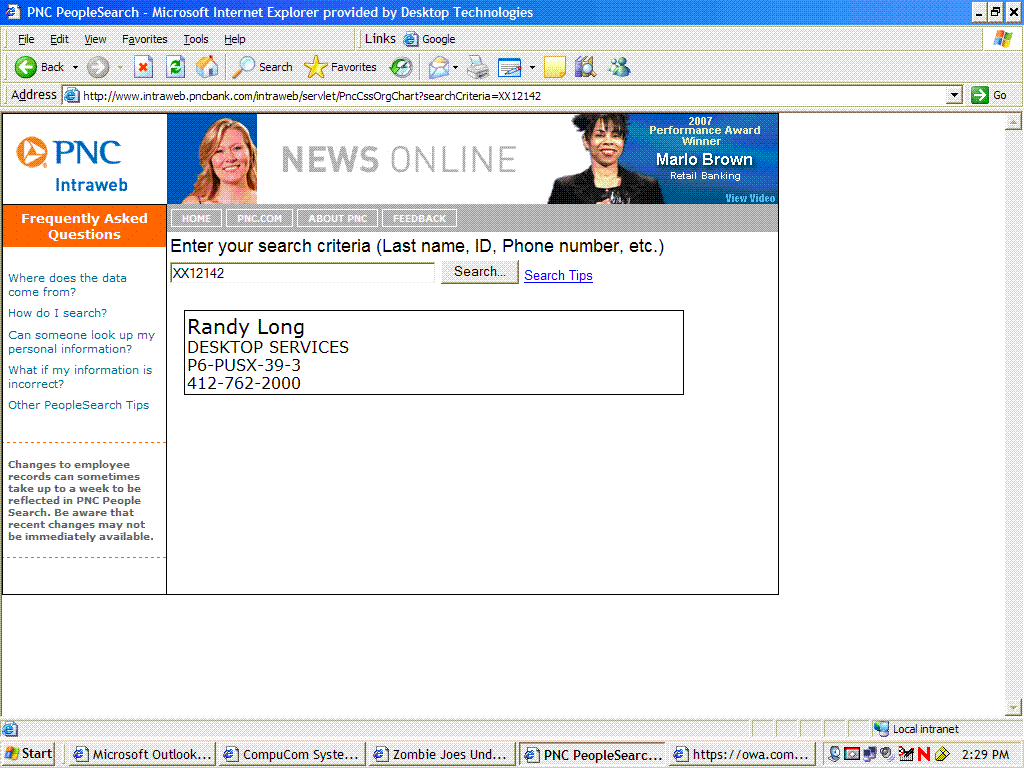 It took much longer to switch jobs with only one week of no work in between, and that week is because PNC Bank lawyers scrutinized the contract from my last employer to death.
But now it is all legal and I start on Monday!
I'm already listed in their intranet directory and I already have a PFPC ID card!!
I am one of three IT Technicians working for PFPC in Lynnfield (only 8 miles from Salem) with a title of PC Desktop Support Technician, Sr.