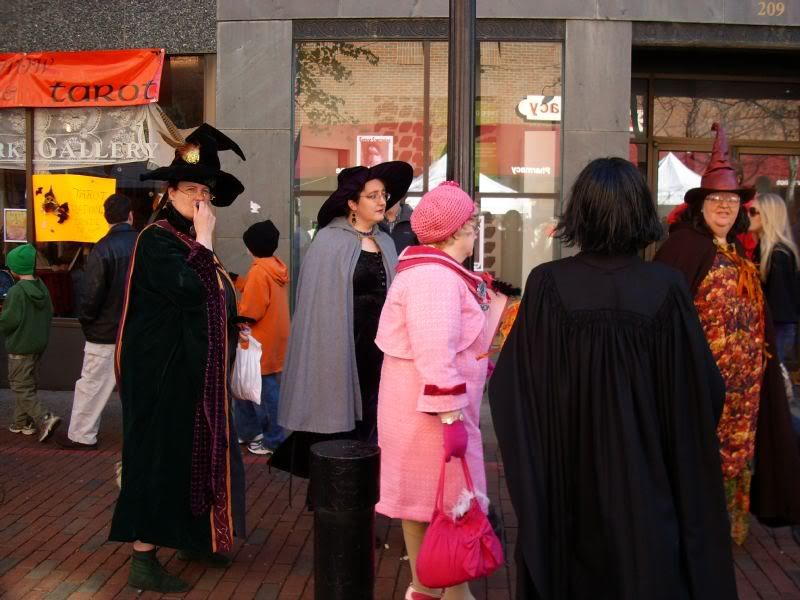 The Salem witches on Essex Street.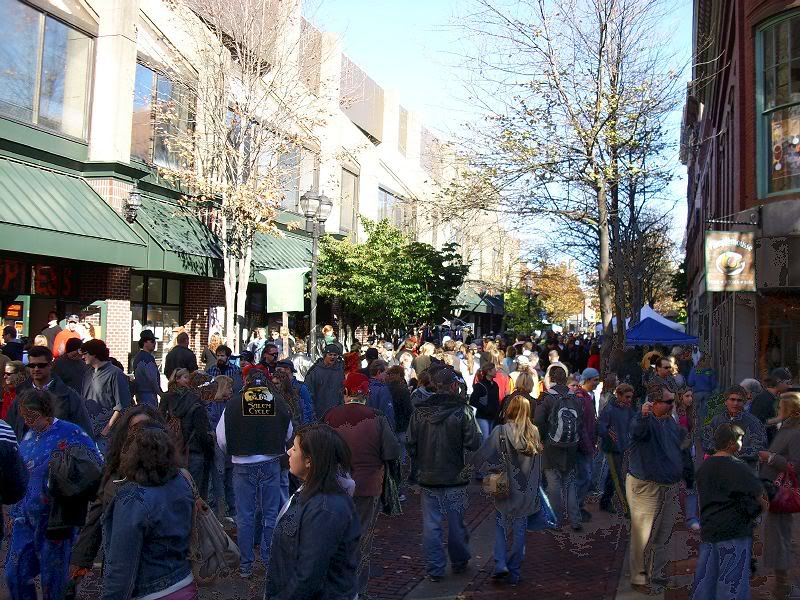 Sunday before Halloween and the streets are packed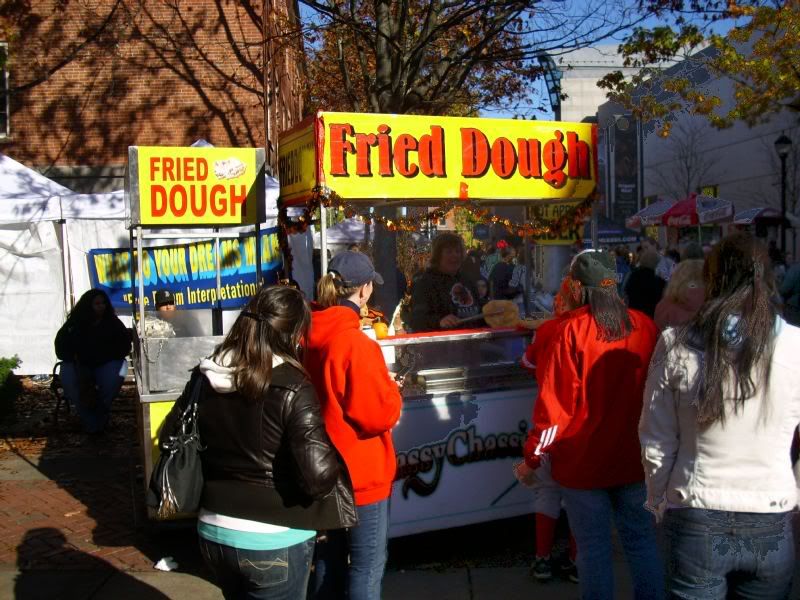 Of course you have to have your Fried Dough!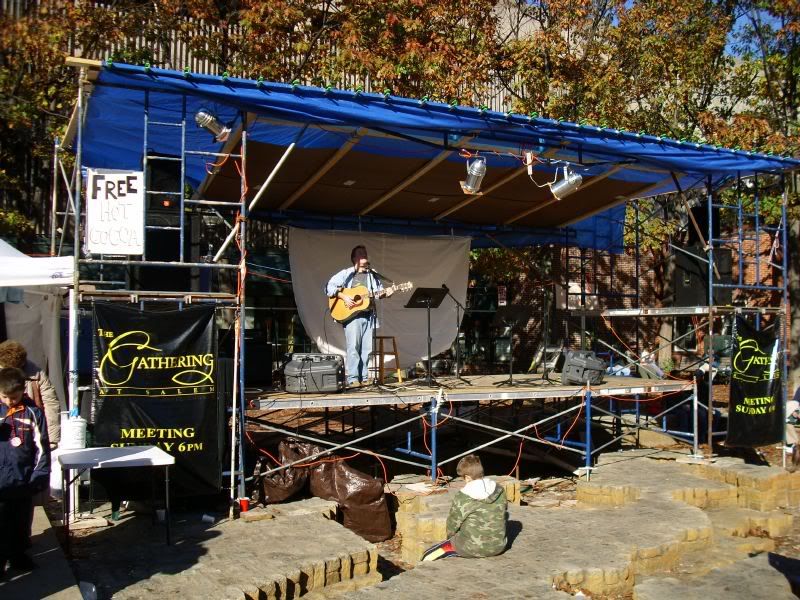 Live performers on stage and in the streets provide pleasant music to walk by.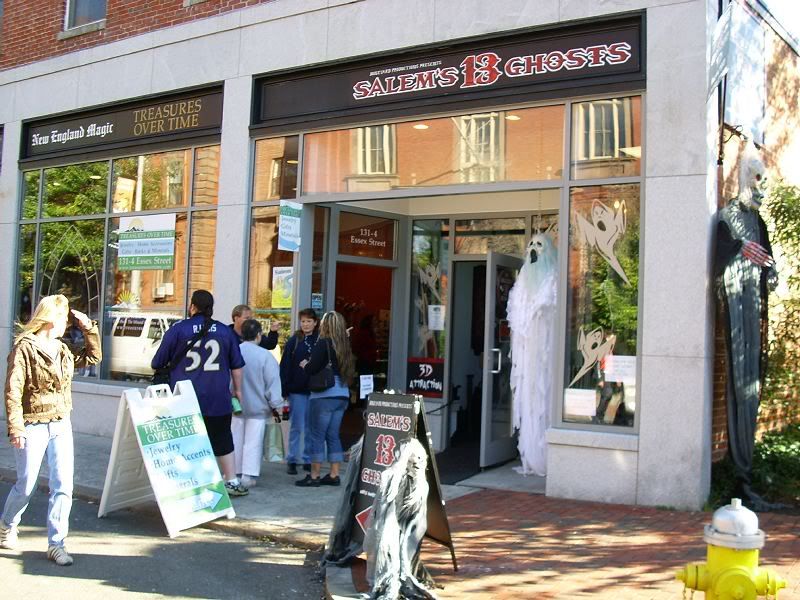 One of many haunted happenings. I have not seen any ghosts yet.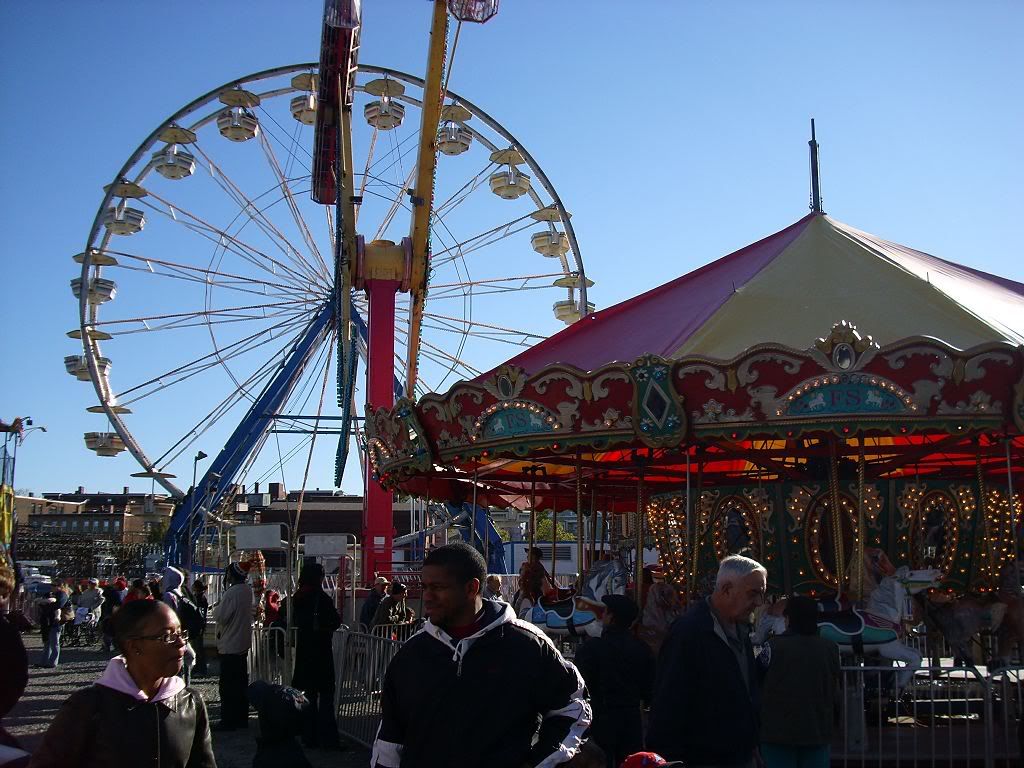 This year carnival rides were added. On Halloween we will ride the ferris wheel to get some more pics!
Until then, enjoy the holiday season.
SOCKS beat the ROCKS!!! Yaaaa!!!